Contact us today for a free no obligation Label Printing quote, or call us on 1300 73 53 99 (local call rates)
Latest news from Label Makers

Pty Ltd
Label Makers Launches New Healthcare Labels Division
​
Label Makers recently developed a brand new GMP system for its manufacturing facility in Welshpool WA, which involved a major overhaul of the way labels are manufactured. LM payed particular attention to hygiene and cleanliness practices for our HACCP certification, and the site gained full accreditation accordingly.
​
LM have been major suppliers in to the health care sector for many years, producing millions of labels and laser sheets to hospitals, pathology labs and imaging centres across the whole of Australia. Now we have set up a dedicated team and division specifically to cater for this sector, and with the launch of a brand new website this week - we are confident we will build and retain a strong reputation in this sector for many years to come. Please visit our new website www.healthcarelabels.com.au for more info
Label Makers Gains HACCP Product certification
​
Label Makers are proud to announce their recent certification by HACCP Australia for Meat and Carcass Tag production. Our direct thermal, and thermal transfer tags have been tested and certified as suitable for direct food contact (Classification FZP).
Our GMP system encompasses our commitment to producing high quality products consistently, and without presenting any risk of microbial, chemical or physical contamination during the process.
For more details please see our news article here; HACCP Product Certification News
Label Makers makes major Green investment
​
Label Makers Pty has recently made a major green investment, installing a 30kw Photovoltaic Solar Power system to the roof of its factory in Karratha Street, Welshpool. The system consists of 92 Sunpower 327 E20 Panels feeding into two SMA Sunny Tripower 15KW inverters; producing 53,000kWh's of electricity per annum, reducing carbon emissions by 51.3 tonnes per year.
This was a very important investment for Label Makers Pty Ltd as we continually look for new ways to drive down our environmental impact. We are a business that generates waste streams, and our focus is always to eliminate, reduce or recycle. Print 21 published article here
Label Makers Re-Certified with Green Stamp Accreditation
​
12 months ago Label Makers Pty Ltd were awarded level 3 Green Stamp certification in recognition of it's environmental practices and efforts towards recycling, sustainability and waste reduction.

Here we are one year later and we've been successful in our re-certification assessment. Green Stamp has been a great success for Label Makers, bringing about the development of a comprehensive Environmental Management System focusing on recycling, waste reduction, legislative compliance and environmental impact reduction. See our environmental policy here or click here for more information on Green Stamp and how it can help save you money and develop a more sustainable future for us all.
Label Makers awarded major warehouse labeling contract.
​
Label Makers were recently awarded the contract to print and apply bar coded racking location labels for an automotive parts suppliers brand new warehousing facility in Guildford WA.

Our experience lies in warehouse labeling solutions including variable data, bar-coding, label manufacture & label application, and was key to winning this extensive project. Please click here to read the full story and case study information.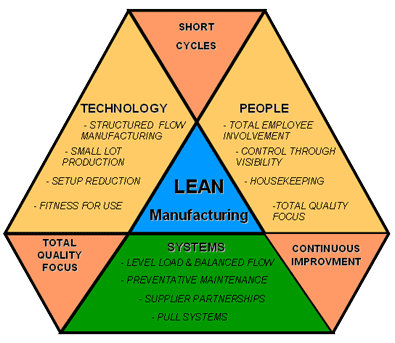 Lean Journey begins
​​
Label Makers shows its commitment to reducing waste and removing none value added activities from it's manufacturing stream.
​
We are currently underway with the implementation of Lean Manufacturing Techniques in a bid to reduce cost to the end user, reduce lead times and reduce waste. Working closely with the Printing Industries Association of Australia, Label Makers is providing all of its employees with the training they need to help steer the business toward a leaner future, whilst earning themselves a Certificate III in Modern Manufacturing techniques.
Green stamp certification attained
​
​Label Makers has proudly been accredited with the Level 3 Green Stamp certification (Beyond Compliance), in recognition of its environmental excellence.
​​
​The accreditation follows an in depth analysis of the company's environmental impact and the implementation of a brand new Environmental Management System placing strong emphasis on recycling and re-use, waste reduction, waste stream management and legislative compliance. Please click here to see our Environmental Policy